We're kicking in the door for 2015 with an ambitious goal.
Something no other company has tried before (which makes it perfect for the Shaklee Family).
We want to set the record for most weight lost by a company or group.
Whew! How are we going to do that?
By doing what we do best…inviting our friends, family and communities to get on the path to better health by joining us in losing a combined 40,000 pounds between January 1st and March 31st 2015.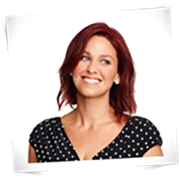 Jacqui McCoy: Challenge Ambassador
Our ambassador for this challenge is Shaklee Family Member and record-setting participant in Extreme Makeover: Weight Loss Edition, Jacqui McCoy. Throughout the course of the challenge you'll hear from Jacqui sharing inspiration and insights along the way to help you stay on track!
Are you ready to get started? Email me at Katie@katiemarcum.com or leave a message below and I'll get you the info!